Success stories: customers, partners, and friends (1999 – 2019)

CIMdata (USA), partner for isicad activity since 2006
Cooperation between CIMdata and LEDAS began in 2006, when at the second isicad-Forum in Novosibirsk, Ken Amann, CIMdata Director of Research, as an invited speaker made a presentation "PLM — Expanding to Be a Strategic Business Initiative".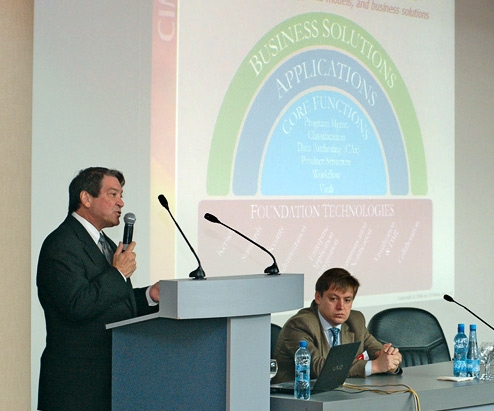 Based on negotiations during the Forum, CIMdata and LEDAS continued cooperation which included Russian translations of CIMdata papers and their publishing at www.isicad.ru, providing CIMdata with some data and analytics from the Russian CAD/PLM market, some permanent mutual consulting, and other.
Ken Amann wrote the extensive introduction to the first ever PLM Encyclopedia published by LEDAS by the isicad-2008 Forum.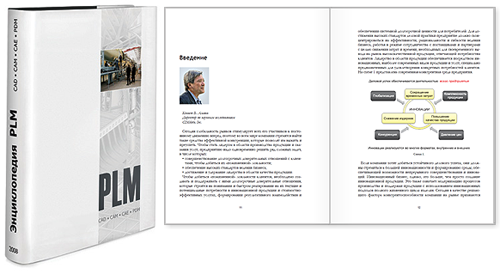 The 450-page book of the highest polygraphic quality and with over a hundred color illustrations, covered major aspects of PLM. The first part of the book consists of articles provided directly by vendors; these materials render detailed characteristics of products and solutions, present companies approaches to work with their customers, give examples of successful manufacturing applications, useful information from the companies, background, etc. It presents all key players in the CAD/PLM industry, including Autodesk, Dassault Systemes, Siemens PLM Software and PTC as well as rapidly developing Russian vendors. The second part of the book has three sections related to (1) terms and concepts, (2) vendors, service providers and their products, and (3) media and analysts. See here more details about PLM Encyclopedia.
From the end of 2011, Ken Amann is a member of the LEDAS Advisory Board.
In 2012, new directors of CIMdata confirmed their interest to the cooperation with LEDAS.