Success stories: customers, partners, and friends (1999 – 2019)

Cyon Research (USA), partner for isicad activity since 2009
Cyon Research Corporation is the world-famous think-tank consulting group focusing on strategic issues of the software industry for design and engineering. COFES, an annual event owned by Cyon Research, is recognized around the world as "the one place where leading thinkers and practitioners from the community of users and vendors of software for design and engineering can interact in a intellectually vigorous conversations, without their sales and marketing hats on" (http://cofes.com).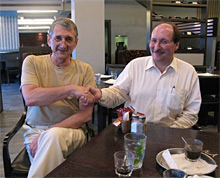 In 2009, Cyon Research and LEDAS established cooperation aimed at providing each other information about CAD/PLM market, propagation of Cyon Research analytics to the Russian/CIS market, and other. One of the first projects was translation into Russian of the well-known Cyon Research surveys and promotion them for CIS (see Cyon Research Fall 2009 survey now open to input in Russian). Then the leaders of Cyon Research and LEDAS agreed to jointly organize a COFES Russia Seminar combined with the isicad international biennial isicad forum owned by LEDAS (see Cyon Research announces COFES Russia Seminar in partnership with LEDAS and Brad Holtz address to the readers of isicad.ru/isicad.net).
On September 2010, the COFES-Russia / isicad-2010 event was successfully held. It attracted top managers and experts from the Russian offices of practically all key actors of the Russian CA/PLM market. A panel session presented an invited talk of Brad Holtz "A vision of global market dynamics for design and engineering software, including results and implications of recent surveys of the global engineering software community" and a dozen of talks from Autodesk, HP, Dassault Systemes, NVIDIA, ASCON, Top Systems as well as of such well—known experts as Deelip Menezes and Oleg Shilovitsky. Besides, there were organized seven working groups on News & trends in PLM/PDM, Intelligent Methods of Three-Dimensional Modeling in CAD, Marketing and Advertizing in the Era of Global Social Networks, CAD-training for future engineers, New business-models for engineering software, New hardware technologies for engineering software, and Perspectives of Building Information Modeling and its impact on AEC market. The event was concluded by general hot discussion.
The English web site gives very detailed information of the event including the agenda, references to the ppts, video and audio records of the sessions. See also a well-illustrated article of David Levin What could be seen and heard at COFES-Russia / isicad-2010.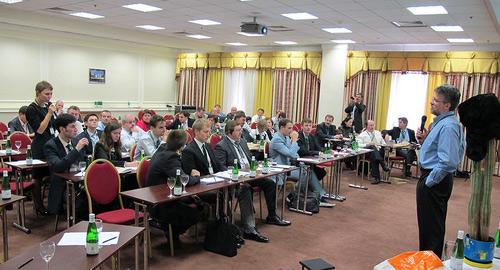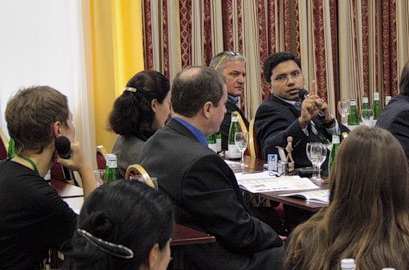 Among all, the Moscow event has attracted attention of Russian actors of the CAD market to the COFES conferences. In 2011 and 2012, the number of participants from Russia (including those from LEDAS) is steadily increasing.
In 2011, Brad Holtz became a member of the LEDAS Advisory Board.
Currently, in 2012, contacts between Cyon Research and LEDAS are stable, some joint plans are under discussion.