Success stories: customers, partners, and friends (1999 – 2019)

Deelip.com (Deelip Menezes) — partner for isicad activity and consulting
Deelip is probably the most popular and active independent blogger of the CAD domain. Here is a part of his self-characteristic from www.deelip.com :
Deelip.com is a blog that I started in 2006. I use it to express my views on the CAD (Computer Aided Design) software industry. The purpose of this blog is to discuss the good, bad, ugly and interesting stuff going on in the CAD software industry and share my experiences working with various CAD software products… I joined 3D Systems in 2011 after the company acquired two of my companies – Sycode and Print3D Corporation. Last I checked my business card referred to me as Managing Director of Three D Sycode India Private Limited, a wholly owned subsidiary of 3D Systems, Inc. USA. …
I started writing CAD software way back in 1997 and haven't yet stopped…
At isicad-COFES-Russia seminar, Moscow, September 2010, Deelip was a moderator of a WG-2 "Intelligent Methods in 3D Modeling" (see his presentation published in his blog).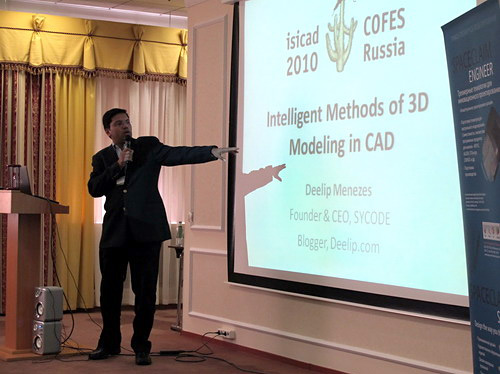 After the Moscow seminar, Deelip spent couple days at LEDAS in Novosibirsk discussing with our team various aspects of the company's business development.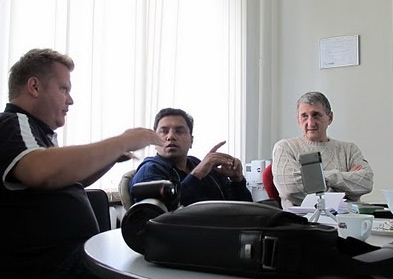 Deelip Menezes and Martyn Day (DEVELOP3D) at the LEDAS office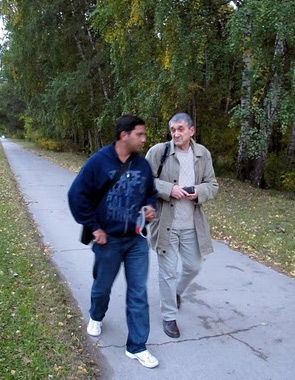 Going to relax after hot discussions

Since 2010, LEDAS-isicad has regular close contacts with Deelip including translating his articles for isicad.ru, exchanging news and analytics from the CAD market, and other.
Since 2011, Deelip Menezes is a member of LEDAS Advisory Board.