"Autodesk, Inc., is a leader in 3D design, engineering and entertainment software. Customers across the manufacturing, architecture, building, construction, and media and entertainment industries—including the last 16 Academy Award winners for Best Visual Effects—use Autodesk software to design, visualize, and simulate their ideas before they're ever built or created. From blockbuster visual effects and buildings that create their own energy to electric cars and the batteries that power them, the work of our 3D software customers is everywhere you look".
Since 2006, Autodesk CIS and LEDAS (directly or through its daughter companies) have had several lines of partnership and contacts that included software reselling in Siberian region, joint organization of regional seminars for customers and students, general partnership of Autodesk for two international CAD/PLM forums owned by LEDAS, and other.
LEDAS was one of the main organizers of the Autodesk seminar at Novosibirsk State University (2008). LEDAS leading experts are regularly invited to deliver talks at Autodesk Russia Forum.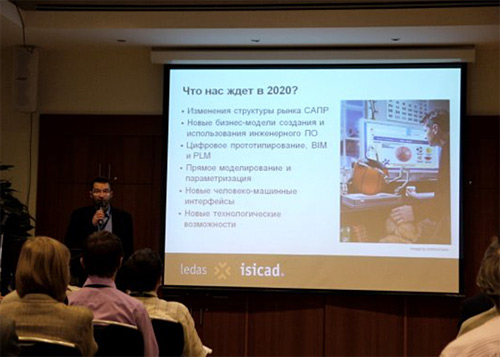 Vladimir Malukh, Director of Engineering Consulting, LEDAS, speaks at the Autodesk Forum 2010 on "What can we see in CAD market by 2010"
(see the presentation and the article "CAD Revolution: Inevitable and Already Started" based on that presentation)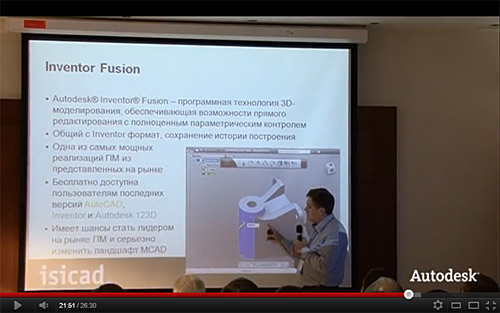 Dmitry Ushakov, at that time LEDAS CEO, speaks at Autodesk Forum 2011 on "Who and Why Need Direct Modeling? Overview of Solution from Autodesk and from its Competitors" (see the video)
isicad.ru, the leading Russian web portal on CAD/PLM, along with hundreds articles and news about Autodesk products and solutions, published dozens exclusive interviews with Autodesk managers, some small part of them have been translated for isicad.net – the English sister edition of isicad.ru, these are their examples:
The last but not least, LEDAS managers have had several personal opportunities to meet and had professional discussions with people from top management of Autodesk: Robert "Buzz" Kross, Amar Hanspal, and Andrew Anagnost.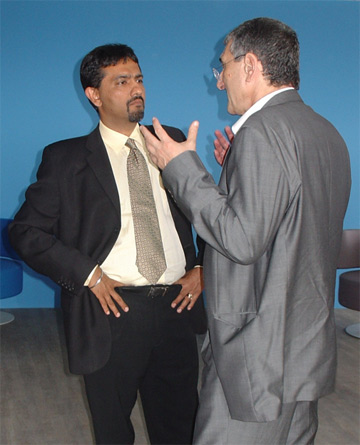 Amar Hanspal, Senior Vice President, Information Modeling & Platform Products Group, and David Levin, the LEDAS Founder