TERRASSES DU PORT, Monaco, Aug 26, 2013 - JETCAM International s.a.r.l. announced that the next end user release of its award-winning JETCAM Expert CAM and nesting software will include native support for beveling on compatible OMAX waterjet CNC machines. The update to both software and postprocessors will be available free of charge to existing customers with a current maintenance contract and is suitable for all sheet bevel cutting requirements.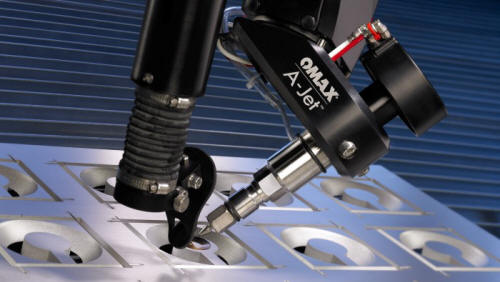 OMAX customers with either the 'Tilt-A-Jet' or 'A-Jet' cutting heads can easily enable output of the .OMX file format using the latest release. Tilt-A-Jet Heads can be retrofitted to all existing machines, and A-Jet heads are compatible with specific models.

Martin Bailey, general manager for JETCAM International s.a.r.l. commented: "This powerful new feature adds further value for OMAX customers and allows them to extend their offering to their customer base. Existing users that have compatible heads can take immediate advantage of the new feature, while other users can simply retrofit the appropriate head and increase their capabilities - and all without further costs on the software."

Carl Olsen, software engineering manager of OMAX added: "OMAX is proud to give the OMAX Waterjet Compatible designation to JETCAM, as a top quality nesting solution. JETCAM has gone the extra mile to support OMAX customers, bundling very high end nesting solutions into powerful but affordable solutions specific to their needs. We are excited to see JETCAM extend this capability with the introduction of 3D bevel programming and nesting."
About JETCAM International s.a.r.l.
JETCAM International has been developing and distributing its JETCAM Expert range of CADCAM software since 1986. In use in over 80 countries worldwide, JETCAM Expert software supports virtually every CNC punching, laser, plasma, routing, waterjet and flatbed cutting machine available today, allowing users to program any combination of CNC machines with a single CAM system. The software has received various accolades and awards due to its high level of automation and fast return on investment.

For more information, visit www.jetcam.com.