Customizable cloud technology will help to work with treatment plans and 3D meshes
LEDAS Ltd., a leading provider of software development services for the CAD/CAM/CAE/PDM/PLM market, and Mechanodontics, a U.S. developer of innovative dental solutions, today announced signing the license agreement for the LEDAS Cloud Platform (LCP).
"We expect that entering into this licensing agreement will help Mechanodontics decrease time-to-market since LCP provides data storage/management, 3D visualization, and communication while delivering all features in the most familiar environment today – the web browser," said Mehdi Roein-Peikar, the co-founder of Mechanodontics. "At Mechanodontics our goal is to help as many people as possible straighten their teeth and improve their smile in the least amount of time and with the least amount of pain. Our braces can also be placed behind the teeth so as to not be seen. LEDAS is allowing us to focus on the development of our novel orthodontic products and technologies, with software side development and customization done by the LEDAS team on the basis of LCP."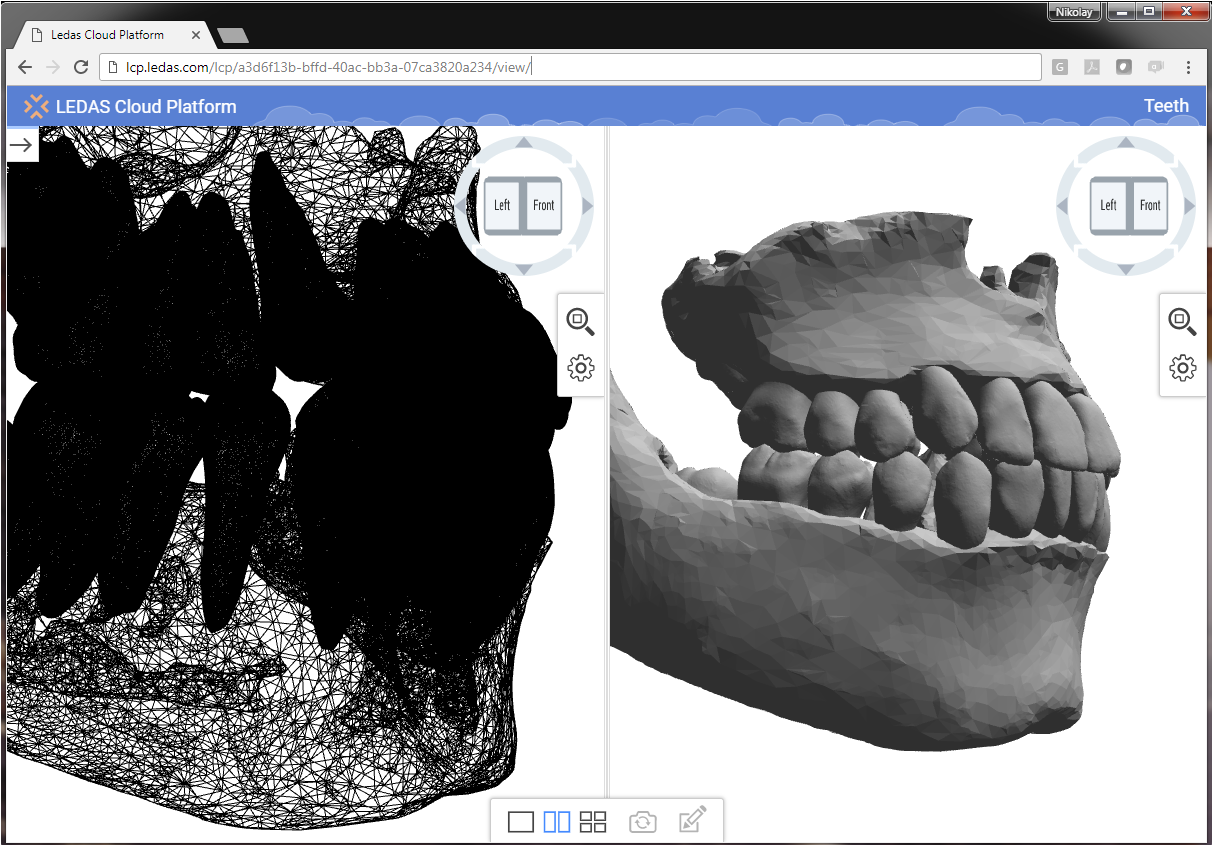 LCP is a scalable cloud platform, which consists of a client-server stack of technologies adjusted to needs of CAD users and specifics of CAD data and processes. It combines the reliability and scalability of Linux web servers, used for dispatching of users' requests, with the ability to use third-party 3D geometric engines and libraries that historically have been based mostly on Windows. The functions of 3D data storage, access, viewing, navigation, management, and collaboration are available "out of the box," while data editing can be provided upon request for particular use-cases. LEDAS Cloud Platform is available for licensing of its binary code and partial access to the source code.

"We see a major interest in LCP from different engineering industries," said Nikolay Snytnikov, head of the LCP project at LEDAS. "The approach behind LCP is very flexible: it allows users to work with different types of 3D data in a browser, yet at the same time virtually everything can be customized or added, by the licensee's development team or by LEDAS experts. This is critical for the project with Mechanodontics, because treatment plans include types of 3D data, and their management requires numerous special functions, which, in this case, will be developed by our team."

"Our licensing conditions are very customer-friendly," said Alexey Ershov, CEO of LEDAS. "The LCP licensing price is a fixed fee without royalties, and this sum can be paid by annual installments until fully paid, which we believe is very attractive, especially for start-ups. The cost of development of similar client-server architecture from scratch would be several times higher than the cost of licensing. So, I recommend any engineering companies that would like to develop 3D solutions in a browser consider licensing the LCP."
About LEDAS
LEDAS has been operating in the global CAD market for nearly 20 years now, taking on ambitious R&D projects that employ its staff of especially qualified mathematicians and computer scientists. The company is best known for the constraint-based tools and component technologies it develops for the CAD, CAM, CAE, and PDM markets.

LEDAS' success stories include significant projects for Dassault Systemes, Cimatron, Bricsys, and ASCON. These and many other companies have put innovative products on the market using R&D services from LEDAS.

More information about LEDAS is available at www.ledas.com.


Press Contacts

phone: +7 383 3356 504
fax: +7 383 3356 256
e-mail: info@ledas.com
web: www.ledas.com