OpenBOM, a cloud-based Bill of Materials, Inventory management, and collaboration tool, announces a partnership with LEDAS, a provider of CAD/PLM software research & development services which together will help users in manufacturing companies improve their product development, manufacturing processes and resources from design to production.

NEWTON, MA (PRWEB) OCTOBER 02, 2017
OpenBOM, the first real-time cloud Bill of Materials (BOM), inventory management, and collaboration tool designed to help manufacturing companies share, collaborate, manage, and track BOMs across organizational and geographic boundaries announces partnership with LEDAS, whose mission is the software automation of industrial processes of its customers using their long-term expertise in the CAD/PLM field, and a number of in-house technologies and know-how.
"Our partnership with LEDAS will offer OpenBOM the ability to expand OpenBOM functions with cloud 3D modeling and collaboration technologies developed by LEDAS" said Oleg Shilovitsky, CEO and Co-founder of OpenBOM, "that will help to establish end-to-end 3D modeling, collaboration, and production planning environments." In addition, Alexey Ershov, CEO of LEDAS remarked, "We help our customers develop state-of-the-art CAD and PLM applications and cloud solutions. Our partnership with OpenBOM opens up new opportunities to expand both the services and value we offer our customers."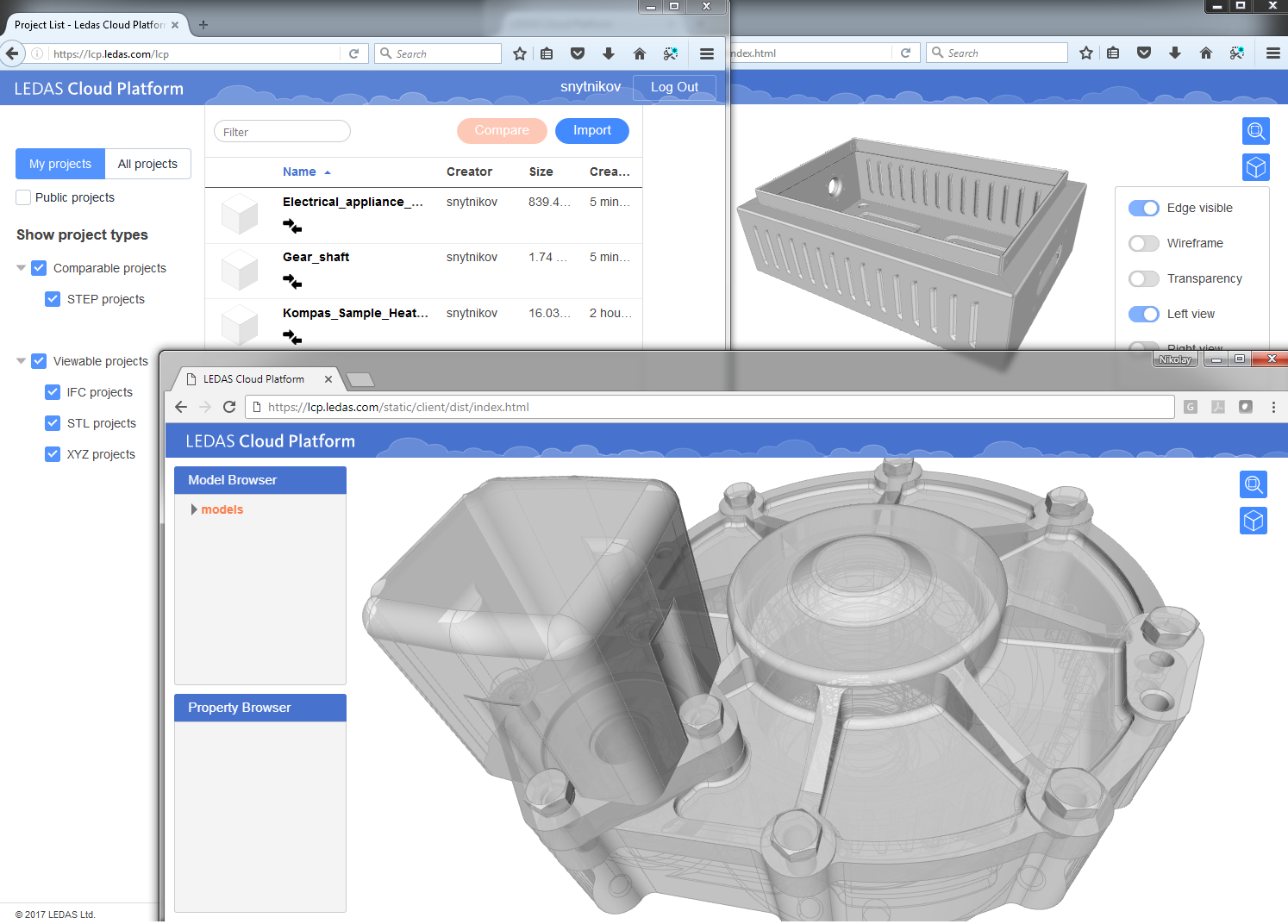 Mechanical CAD models in LEDAS cloud solution
About OpenBOM
OpenBOM was co-founded by Oleg Shilovitsky and Vic Sanchez, both experienced software industry veterans. OpenBOM develops new cloud technology to manage Bill of Materials (BOM) across networks of engineers, supply chain managers, and contract manufacturers. OpenBOM enables people to collaborate on the Bill of Materials from initial design through all stages of engineering, manufacturing, and supply chain. Headquartered in the Boston, MA area, OpenBOM's website is at http://www.OpenBOM.com. Learn more how OpenBOM is the new alternative to BOM spreadsheets. For more information or questions please contact vic(at)OpenBOM(dot)com. OpenBOM is a wholly owned and branded product of Newman Cloud, Inc.
About LEDAS
LEDAS Ltd. (http://ledas.com/) is an independent software research and development company founded in 1999. LEDAS provides computational components and services to its customers — PLM (CAD/CAM/CAE/PDM) and ERP software development companies and manufacturing enterprises, using its core competence in mathematics, computer science and computer-aided design, and solid experience in software development & 3D modeling.