LEDAS research team develops a new collaborative cloud system as a platform for innovative CAD solutions

LEDAS Ltd., a leading provider of software development services for the CAD/CAM/CAE/PDM/PLM market, announces a brand-new cloud platform for 3D modeling. The product is spinned up by robust efforts of LEDAS Labs – the company's research division dedicated to innovative projects.
LEDAS Cloud Platform (LCP) is a basis for the developing various cloud CAD/PLM and AEC/BIM applications. It combines many typical engineering functions like visualization and authoring 3D models with cloud abilities of dispatching user requests and data storage. While all computations with a 3D model are made on cloud servers, users have access to a representation of the 3D model and can navigate and operate it in web browser-based application by means of WebGL and Typescript/Javascript. The protocols and routines behind LCP provide instant manipulation with models during real-time collaboration, with scalability suitable for big companies. Showcases of LEDAS Cloud Platform will be available this autumn.
"In recent years we have seen a fast-growing demand across many our customers for creating cloud-hosted 3D CAD/BIM applications," says Nikolay Snytnikov, LEDAS COO. "We have already developed a number of such applications from scratch and accumulated profound expertise in resource-demanding client-server applications. It makes sense for us to generalize the store of experience in a stack of 3D & Web technologies, and offer a licensable cloud platform that can be used for custom development by our customers' in-house software engineers, or outsourced to the highly professional LEDAS team."
LEDAS Cloud Platform is most beneficial for those companies, that want their own cloud-based 3D modelling software to be installed in a private or public cloud but prefer to avoid licensing and technological restrictions of the existing cloud CAD. A variety of applications can be built on this platform ranging from MCAD to AEC, including architectural visualization and BIM data management.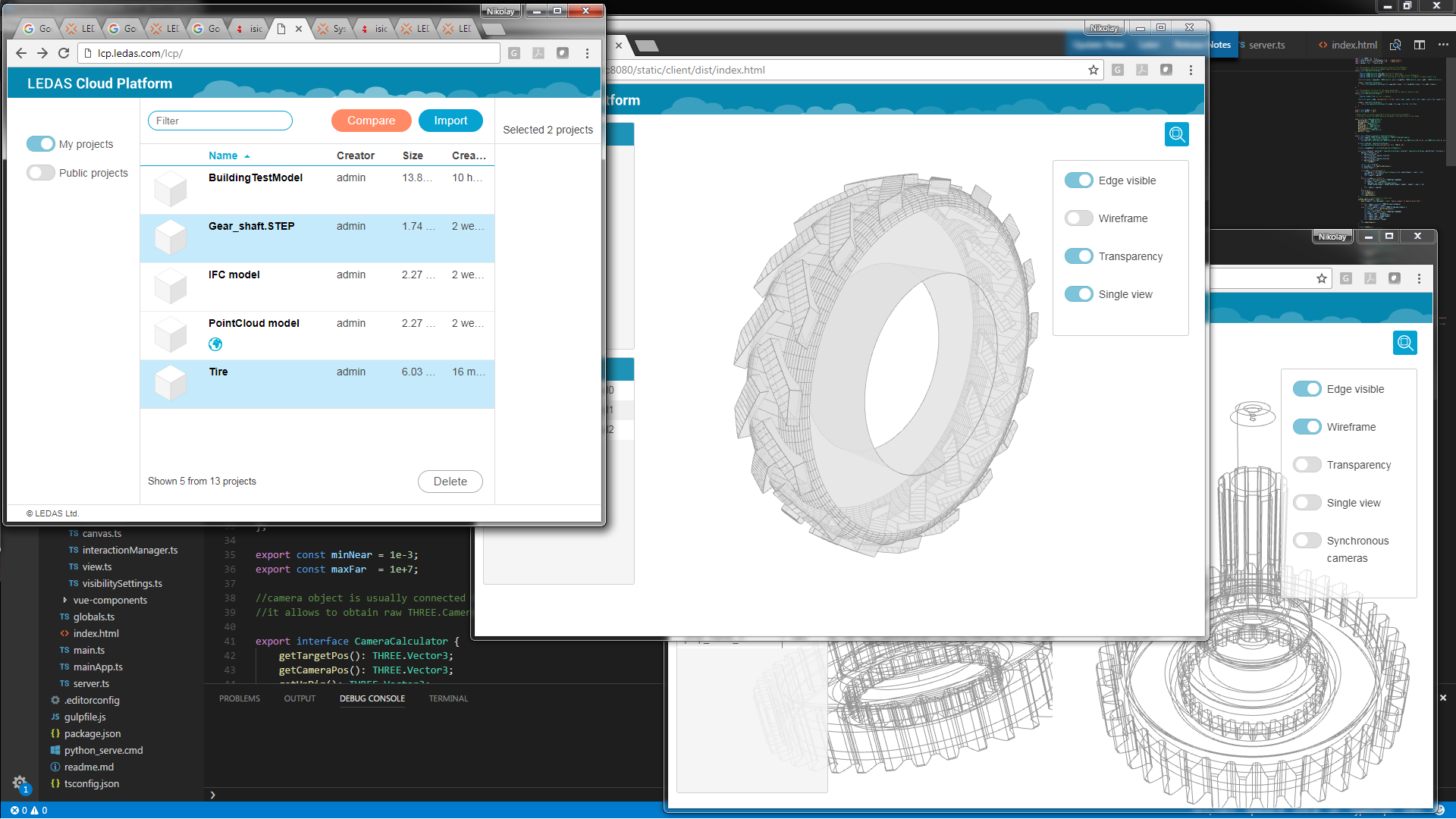 About LEDAS
LEDAS has been operating in the global CAD market for nearly 20 years now, taking on ambitious R&D projects that employ its staff of especially qualified mathematicians and computer scientists. The company is best known for the constraint-based tools and component technologies it develops for the CAD, CAM, CAE, and PDM markets. LEDAS' success stories include significant projects for Dassault Systemes, Cimatron, Bricsys, and ASCON. These and many other companies have put innovative products on the market using R&D services from LEDAS. More information about LEDAS is available at www.ledas.com.
Press Contacts
phone: +7 383 3356 504
fax: +7 383 3356 256
e-mail: info@ledas.com
web: www.ledas.com