Ingipro enriches collaboration for engineers by supporting IFC files

LEDAS Ltd., a leading provider of software development services for the CAD/CAM/CAE/PDM/PLM market, and Ingipro, a developer of innovative Web solutions for working collaboratively with engineering data, today announced the signing of a license agreement for LEDAS Cloud Platform (LCP).
"We decided to broaden the scope of our Ingipro collaborative Web solution by supporting BIM models, paying attention especially to the high quality visualization of buildings in Web browsers," said Pavel Cherenkov, co-founder of Ingipro. "BIM models contain a lot of data and so require wide-ranging collaboration between many engineers and specialists throughout its lifecycle using IFC format. Our Ingipro solution helps with this. We considered several 3D-in-the-Web technologies, and in the end chose LEDAS Cloud Platform."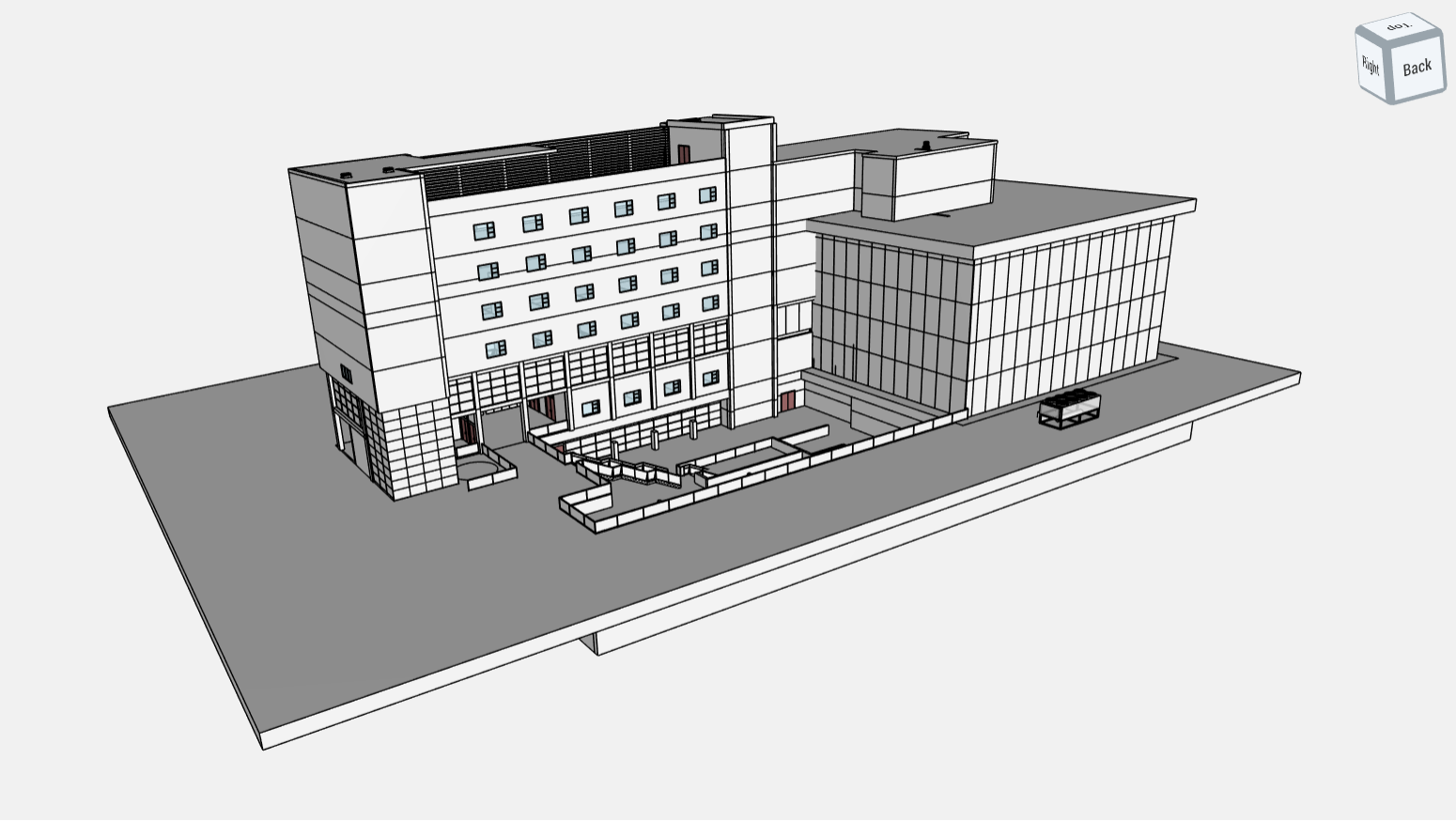 "Our LEDAS Cloud Platform makes it possible to work with virtually any kind of 3D data," said Nikolay Snytnikov, head of the LCP project at LEDAS. "But I would say that LCP has its advantages especially when working with building information modeling data."

During the development of LCP, LEDAS kept in mind the specific challenges presented by BIM. The design of LCP is influenced by the many 3D Web projects on which LEDAS has worked, absorbing from them the best technologies and practices. The biggest of these was a BIM project, with a duration of many person-years.

Russian company Ingipro is the first BIM licensee of LCP, coming on the heels of licensees in the fields of digital dentistry, automated CAM cost calculations, prosthetics design, and 3D scan processing.
About LEDAS Cloud Platform
LCP is a scalable cloud platform, which consists of a client-server stack of technologies adjusted to needs of CAD users and specifics of CAD data and processes. It combines the reliability and scalability of Linux Web servers, used for dispatching of users' requests, with the ability to use third-party 3D geometric engines and libraries that historically have been based mostly on Windows. The functions of 3D data storage, access, viewing, navigation, management, and collaboration are available "out of the box," while data editing can be provided upon request for particular use-cases.

LEDAS Cloud Platform is available for licensing of its binary code, with partial access to the source code. The LCP licensing price is a fixed fee without royalties, and this sum can be paid by annual installments until fully paid.
About LEDAS
LEDAS has been operating in the global CAD market for nearly 20 years now, taking on ambitious R&D projects that employ its staff of especially qualified mathematicians and computer scientists. The company is best known for the constraint-based tools and component technologies it developed for the CAD, CAM, CAE, and PDM markets.

LEDAS' success stories include significant projects for Dassault Systemes, Cimatron, Bricsys, and ASCON. These and many other companies have put innovative products on the market using R&D services from LEDAS.

More information about LEDAS is available at www.ledas.com.
About Ingipro
Ingipro is a Russian developer of solutions in the area of PDM/PLM. Its Ingipro flagship product is an innovative Web-based PDM/PLM solution with collaboration capabilities.

"For us, this is more than business," said Andrey Savenko, co-founder of Ingipro. "This is the way to make engineering work more efficiently. The founders of our company have great engineering backgrounds from the leading Russian institute Giprostroymost, which specializes in construction projects for the transport industry. Our experience includes real-life CAD and IT challenges on big transport infrastructure projects. Based on this, many ideas have been generated, and now they are brought to life by our team of engineers with their broad, practical experience in fulfilling IT projects. As engineers, we clearly see the goals and understand how to implement them in Ingipro's solutions, which was created by engineers for engineers."
LEDAS Press Contacts
phone: +7 383 3356 504
fax: +7 383 3356 256
e-mail: info@ledas.com
web: www.ledas.com