Originally published on 3dprint.com
See also OR Laser and LEDAS Sign Long-term Service and Consulting Agreement (OR Laser's innovative laser solutions to be enhanced by LEDAS' technical expertise)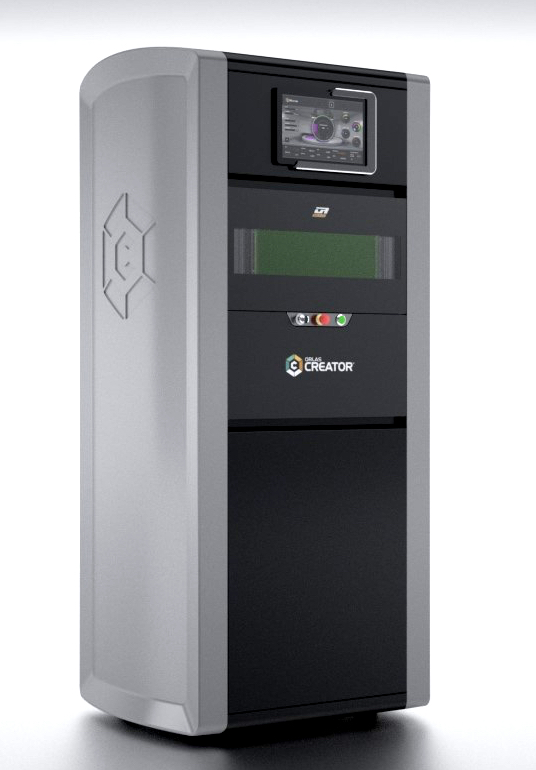 Next year, German company O.R. Lasertechnologie (OR LASER) will celebrate its 20th anniversary. For the last two decades, the company has been working diligently on the development of new applications for lasers in materials processing and in the metal and plastics industries. Their clients include manufacturing giants such as Siemens, Bosch, General Electric and others. Nowadays, it's hard to talk about laser technology without mentioning 3D printing as well, and OR LASER has certainly done its part in advancing 3D printing technology, including novel techniques for creating 3D printed sensor protection, as one example.
Now OR LASER is about to unveil a brand new metal additive manufacturing machine. The ORLAS CREATOR will be introduced next week at formnext, which will be taking place in Frankfurt, Germany from November 15 to 18. The printer isn't just a concept or prototype, as is often the case with machines being unveiled for the first time – it's a fully functional machine that will be printing metal parts on the show floor. According to OR LASER, they plan to begin shipping it by next year.
OR LASER started researching direct metal additive manufacturing more than three years ago, and their immediate goal was to make the technology more accessible – an ambitious goal, for sure, as metal 3D printing technology has only recently become feasibly available to anyone outside of a few major corporations. Their research showed tremendous potential for the use of metal 3D printing in small- and medium-sized enterprises (SME) such as those in jewelry, dentistry, medicine and small engineering firms and laboratories. Unfortunately, those were exactly the types of businesses who had no way to access the technology.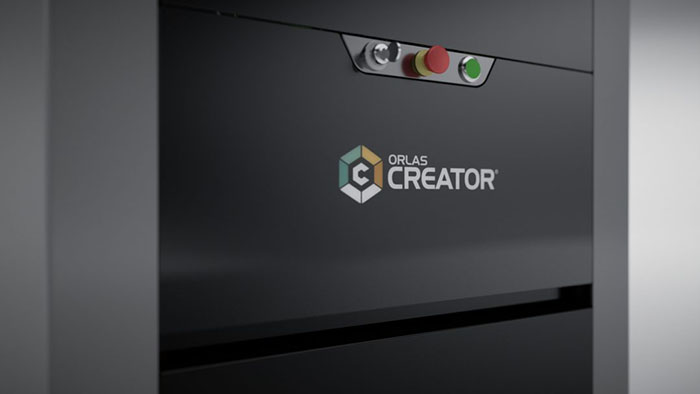 Those businesses were who OR LASER kept in mind when they designed the ORLAS CREATOR, which the company describes as a "contained hardware system." Safety was a priority in the design, especially for smaller facilities, as well as ease of use. Materials are delivered in cartridge form, and OR LASER provides filled cartridges, though an open materials system allows for the use of third-party materials as well. A unique build platform design features an innovative blade that produces parts 30% faster than competing machines, and part resolution is comparable to other, higher-spec machines on the market, according to OR LASER.

In addition to the printer itself, OR LASER put in a lot of effort to deliver a full ecosystem with advanced software and interfaces. No third party software will be required to run the machine, and, in keeping with the company's philosophy of independence, more than 80% of the printer's hardware was produced in-house as well.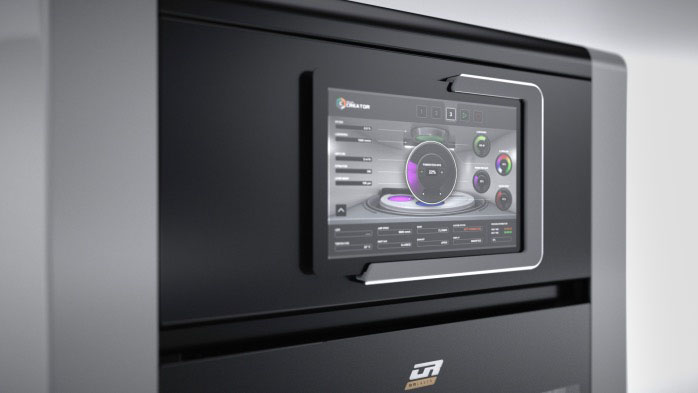 No information has yet been provided about the ORLAS CREATOR's cost, but OR LASER states that its price will be very competitive for a machine of its specifications. More information will be provided at formnext when the company officially unveils the CREATOR, so if you're there, stop by Booth E70 to check everything out. 3DPrint.com will be on the show floor, too, and we're looking forward to seeing all of the new developments that are going to be introduced to the additive manufacturing world. If you see us, say hello! Discuss in the ORLAS CREATOR forum at 3DPB.com.