The 2022 year proved to be a huge challenge for companies working on the global market. Geopolitical events made providing software development as an international service much more complex. Despite this, LEDAS was able to steadily grow over the last five years at more than 15% year-over-year. As well, we reached an important milestone in achieving a staffing level of 100 employees.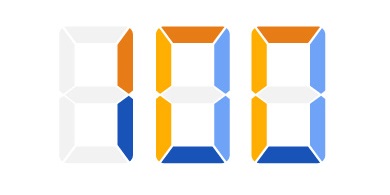 To arrive at these results, we realized that there were several factors at play. We'd like to share with you the three we found to be the most important.
Long Term Customers, Minimal Turnover
A major share of the projects on which we work are long-term R&D (research and development) projects in 3D modeling and CAD/CAM applications, including specialties like digital medicine and BIM. The lifecycles of these projects span many years, typically consisting of an early phase in developing a minimal viable product; releasing the initial product to the market; building full-function versions and performing maintenance; and then improving the product based on feedback from end users.
These types of customers are interested in long-term cooperation with us, which obviously requires a stable team, a reliable development processes, and a high level of service. It takes some time to build trust in relationships, especially when the development and product management teams communicate across oceans. But once the trust is built, both sides benefit from the relationship for many years.
The result is extremely low customer turnover, and the emergence of new projects referred to us by satisfied customers.
Diversifying Geographically, Working Remotely
In 2022, we established new business entities in Armenia and Israel to better serve our customers worldwide. These actions continue the transformation of our business processes that we began in 2020, when most part of our staff was obliged to work remotely due to Covid restrictions. Together with the deployment of secure hardware and software infrastructures in Germany and Hong Kong, remote work provides sustainability and flexibility to the R&D projects on which we are working.
As well, the new structure gave our employees opportunities to work remotely from any place in the world, without significant restrictions. Should some of our team members wish to relocate to another country, the moves don't require any change to our projects' organizational structure, nor do we need to recruit replacements.
On the other hand, those who wish to remain in a regular office environment are welcome to work in our cozy, well-equipped offices.
Hiring the Best from the Best Universities
Developing software in the areas of 3D modeling and CAD requires us to hire the best talent with the top-notch skills and competencies in computer science and mathematics. There are not many places in the world where we can find great developers, especially when we have to compete for them on the global market with big corporations.
At LEDAS, we address this problem by establishing close connections with the top universities. Most of our new developers begin to work at LEDAS under the supervision of our R&D experts right after graduation. Some begin even earlier as part-time intern developers in their fourth and fifth years of working on their Bachelors and Masters theses. These young developers get one-to-three years of on-the-job experience, allowing them to contribute to complex 3D modeling and CAD projects very quickly after completing their math and computer science requirements.

These three factors are supported well by the LEDAS team, and we will maintain this approach to further the organic growth of our company.