The field of digital medicine is the top grossing one for LEDAS. In the past 3-5 years, it has grown to represent close to one-third of our income. We have completed more than ten digital medical projects in different areas for the desktop and Web/cloud, and in the coming years we plan to broaden our portfolio in digital health solutions even further.
And so it was that in Jerusalem on 9-10 November, LEDAS took part in MIXiii, the annual Life Science & Health Tech Industries event for Israel. Our interest in MIXiii is explained by a LinkedIn article written by LEDAS founder David Levin we recently posted, "LEDAS covers 5 of 7 areas currently having highest potential in digital medicine: Orthopedics, Plastic & Reconstructive Surgery, Prostheses, Orthoses, and especially Dentistry & Orthodontics".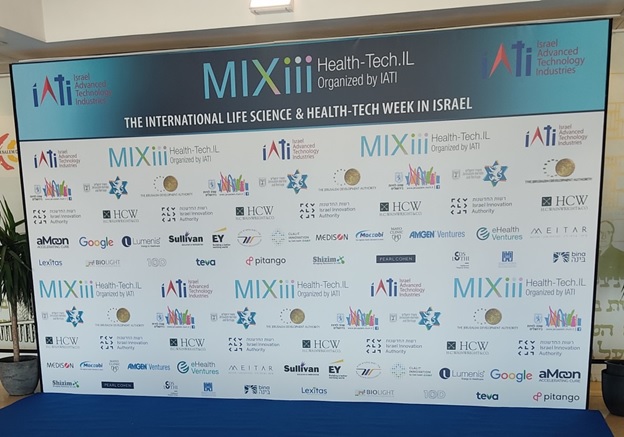 The MIXiii event included a conference, an exhibition, B2B (business to business) meetings, networking opportunities, and satellite events. This gave us opportunities to hold meetings with many representatives from start-ups and start-up incubators, venture funds, technological and business departments of hospitals and universities, industrial companies, and more.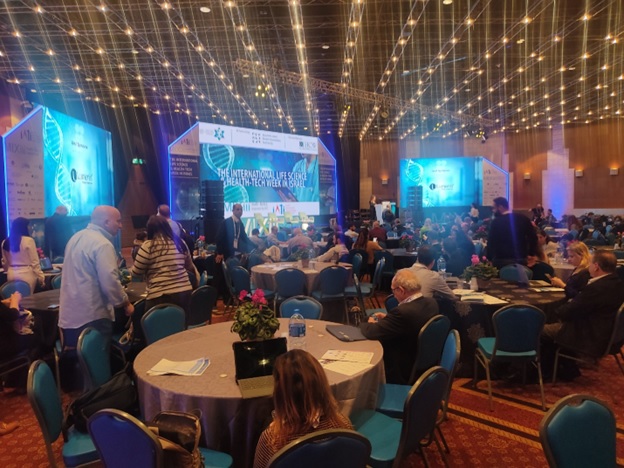 At these meetings, we presented our focus on high performance algorithms, processing of 3D polygonal meshes and 3D images from 3D scanning and tomography, simulation of biomechanics, and support of manufacturing of personalized devices and appliances. We use our excellent background in mathematical methods, optimization techniques, and heuristics to deliver state-of-the-art medical software solution to our customers.
By participating in MIXiii, we gained a lot of valuable information, which we will now process, and we look forward in the coming weeks to holding follow-up meetings.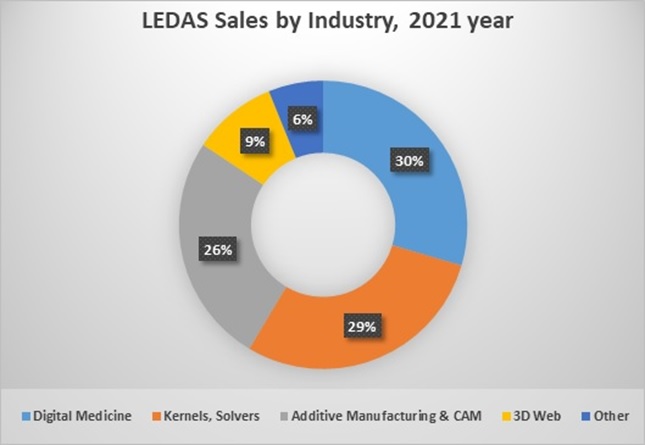 BIM Conference
The second conference LEDAS is going to attend will be held in Jerusalem and Tel Aviv starting from November, 29. It is Construction-2022 which will be focused on contemporary digital technologies for construction industry like BIM, 3D printing and advanced manufacturing, AI and robotics. LEDAS has 30+ person-years of experience in the development of AEC and BIM industrial software, and our projects include the following ones:
Modeling architectural, structural, and MEP objects
Substantial use of cloud architecture, often based on our own LCP (LEDAS Cloud Platform)
Web visualization of BIM models, complete with LOD (levels of detail) technology
Finances in BIM, including calculation of costs
Quality control from 3D scans
Developing functions for underlying 2D/3D geometric modeling in 3D kernel projects
Parametric modeling based on our team's competence in geometric constraints
Experience with IFC object hierarchies, DWG databases, and the Revit environment
Our experience, listed above, has been accumulated through a number of industrial projects in a variety of countries. For all projects, LEDAS was the outsourced service provider for customers in regions such as North America, Europe, and Greater China.
We cannot, unfortunately, report on case histories for most customers, as the work is confidential. You can, nevertheless, read about our BIM expertise, including our cloud/Web experience in the area of BIM, on our Web site.