In the history of LEDAS, a big role was played by software companies in France. Our company got its start in 1999 by landing work with French CAD vendors. Since then, LEDAS has provided B2B R&D (business-to-business research and development) services to several well-known CAD and CAM companies in France in the field of computational geometry. This early experience helped shape the corporate culture of engineering software development at LEDAS.
Contracts with customers from France have been the longest in the history of LEDAS, two of which worked with us for over a decade. For Dassault Systèmes, LEDAS helped develop geometric constraint solvers and a 3D modeling kernel used by the CATIA mechanical design system. Another contract was done with an award-winning CAM company in the aerospace industry.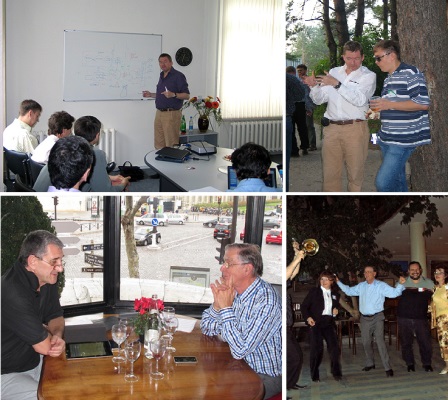 In Paris and Novosibirsk we had numerous business and informal contacts with some of the founders and top managers of Dassault Systèmes
French culture was so influential on LEDAS employees that for several years Beaujolais Nouveau was the annual team-building event at our company! For many of us, some of the very best memories are from those charming days.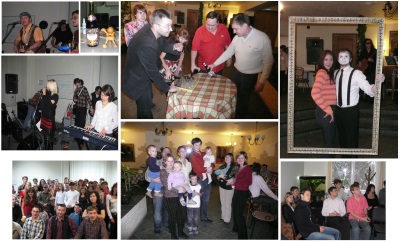 Then last year our work in French expanded to Canada, where we landed a new customer from Quebec, the French-speaking province of Canada. The development agreement with this customer relates digital medicine, today the #1 top grossing area of LEDAS' specializations.
The range of development projects for our partners in France and French Canada vary greatly, from aerospace composites to digital orthotics, from B-rep models to polygonal meshes. We are developing desktop, mobile, and Web systems and applications for these projects.
And so a few days ago we released the French language translation of the LEDAS Web site, localized by an experienced CAD expert from France. We welcome visitors to the French version of our site and trust that sooner or later they will become our customers!