New LGC release adds support for CATIA, Creo, Inventor, NX, Solid Edge, SolidWorks, ACIS, and JT
LEDAS Ltd., developer of CAD component software and a provider of development services for the engineering software market, today announced new capabilities in its LEDAS Geometry Comparison (LGC) component. LGC now supports most formats from today's MCAD systems, including all flagship and mid-range products of the top four CAD vendors.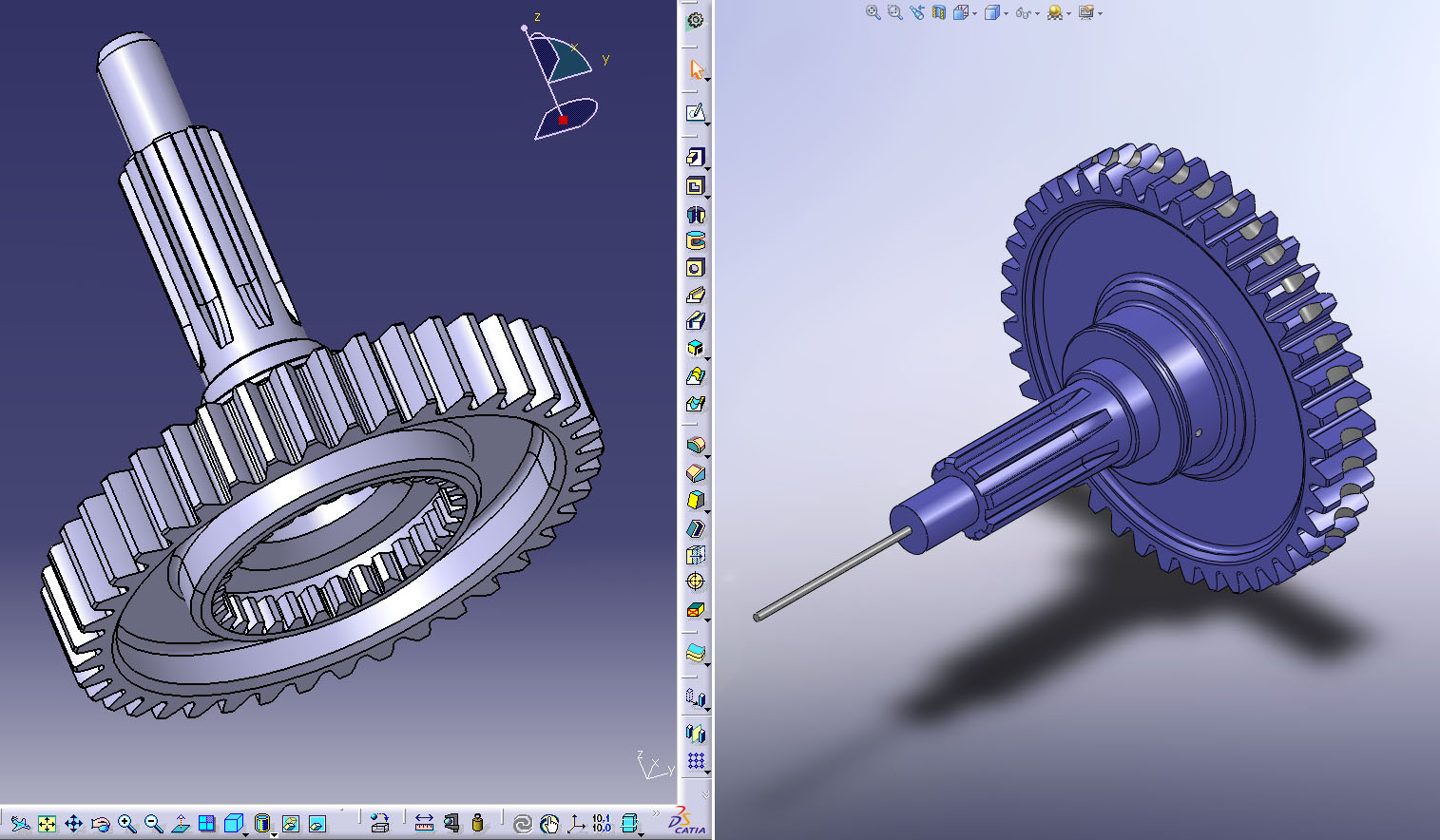 Original CATIA model, and version edited by SolidWorks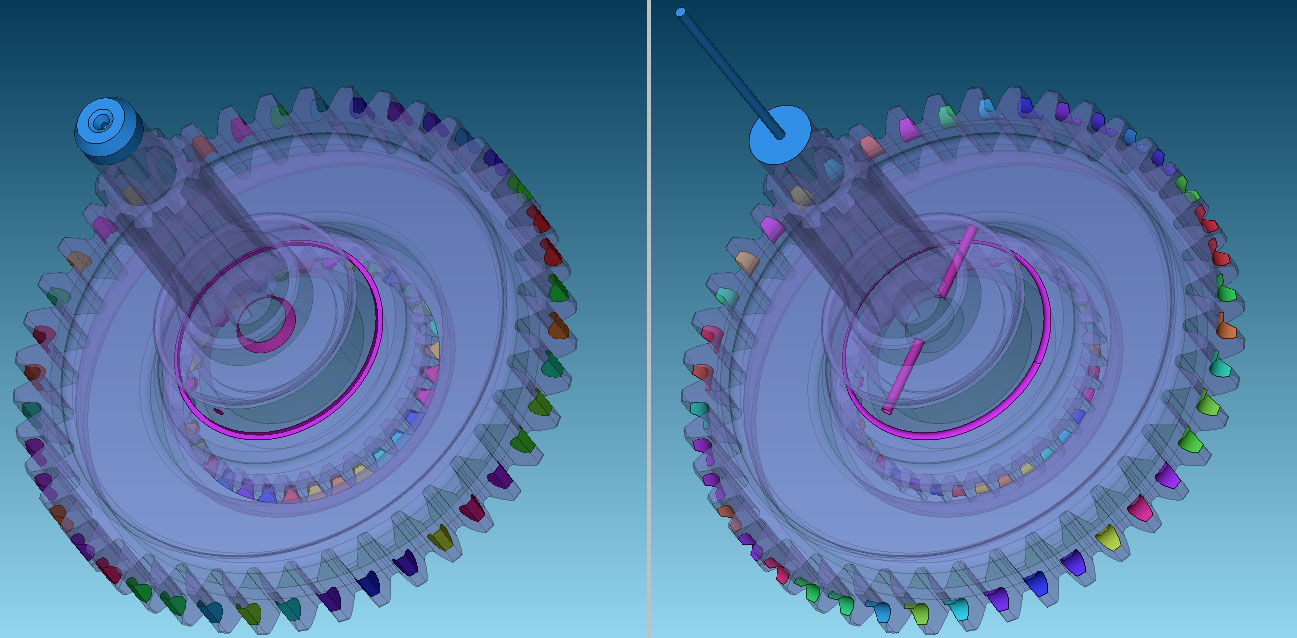 Differences between CATIA and SolidWorks models found by LEDAS Geometry Comparison

Because LGC makes it possible to compare models from any source, the new release allows users to work with CAD models without worrying about native formats. And so LGC allows users to open and then compare native parts and assemblies from CATIA, NX, Creo, SolidWorks, Inventor, and Solid Edge. As well, it fills out its coverage of 3D interoperability formats by adding JT and ACIS to those already supported, STEP, IGES, and Parasolid.

To handle the new formats, LEDAS decided on licensing the translation component from Datakit, software that has a proven track record.

"Expanding the list of supported CAD formats was the most requested feature that we received from users, following the first release of LGC," said Alexey Ershov, CEO of LEDAS. "We believe that this new version of LGC, with its extended support for formats, brings us closer to the real needs of users in design and manufacturing, who often have to work with models in different formats, whether on their desktop computers or accessed from the cloud."
Demo Version Works in the Cloud
A new LGC demo application is available on the LEDAS site www.ledas.com. It is based on client-server architecture, and so the comparison calculations are completed on the server. This proof-of-concept demo looks ahead to evaluating LGC's capabilities in the cloud. While support of MCAD files in the demo application is restricted, potential customers can request the full-function version of LGC from info@ledas.com.
About LEDAS
LEDAS Ltd. is a private, employee-owned software company founded in 1999. It is the well-known developer of constraint-based tools and component technologies for the CAD, CAM, CAE, and PDM markets. LEDAS provides R&D and consulting services in the field of engineering software, and plugin development for Solidworks, Inventor and other CADs. More information about LEDAS is available at www.ledas.com.
About Datakit
Datakit specializes in CAD data exchange solutions and services. It offers standalone converters, plug-ins, and SDKs that analyze, heal, and export a large number of CAD formats. Datakit exposes a wide range of geometric and semantic data (such as assemblies, annotations, metadata, and PMI) through its broad range of products. See www.datakit.com for details.


Press Contacts
phone +7 383 3356 504
fax +7 383 3356 256
email info@ledas.com
web www.ledas.com