The LEDAS Group recently opened a new office in the metropolitan area of Tel Aviv. This location is in the central business district of Israel and will help us to better deal with customers in Israel and globally.
Israel is widely known as one of the world leaders in engineering software through the presence of big development offices of established CAD/CAM/CAE vendors, as well as startups. This makes the country a major hub of the world of engineering software.
We have a long history of working with Israeli companies. Starting in 2004, our very first license of the LGS constraint solver was made with an Israeli company, Proficiency, which today is part of ITI, a Wipro company.
At the other end of the timeline, our most recent agreement was also with an Israeli customer, this time in the field of digital medicine, a sector which has become one of the top-grossing ones for LEDAS.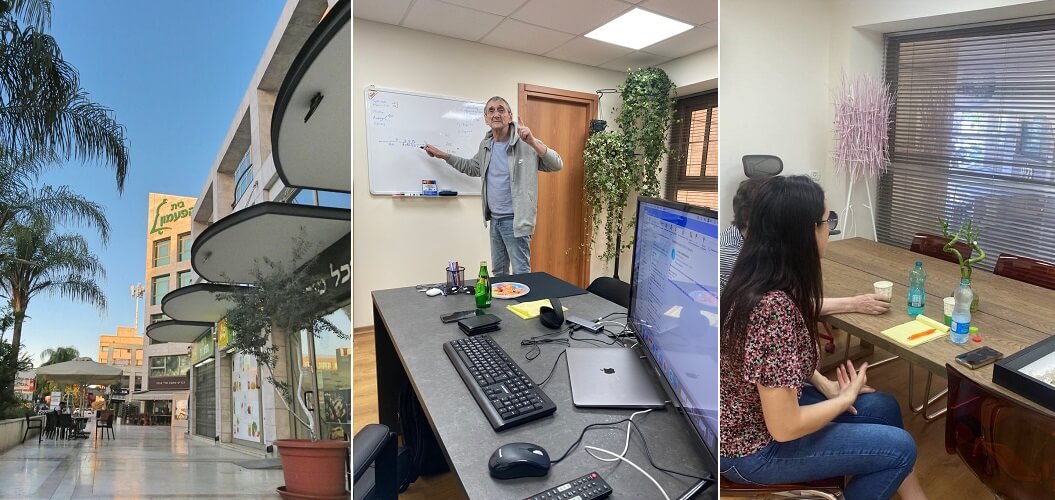 Opening this new office is the next move in our strategy to become more globally distributed, which is supported by the recent addition of a German version of our Website to the existing French and English ones. Our aim is to serve a greater range of local and global companies in our six areas of expertise. As can be seen on our customer map, we already work with companies in many world regions.

We plan to continue participating in professional events taking place in Israel, and so appreciate learning of forthcoming events relevant to us in our areas of competency, such as digital medicine, CAD/CAM/CAE, BIM, cloud, and geometric engines.

Our office is not yet big enough to accommodate our entire 100+ team, partly because Tel Aviv currently has the highest cost of living in the world. Nevertheless, we plan to expand more, together with raising our revenues more. Stay tuned!